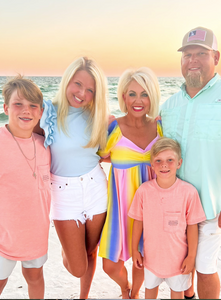 Welcome to Sassafras!!
My name is Ashley and I am the proud owner of Sassafras Gift Boutique. My vision came to life 10 years ago. We opened as a brick and mortar but have recently realized the need for an online store.
My passion for fashion is more than just great clothes and jewelry, the real drive behind this business is watching women feel beautiful after finding the perfect outfit.
We receive new arrivals weekly so be sure to stop in to see what we have loaded on the site.